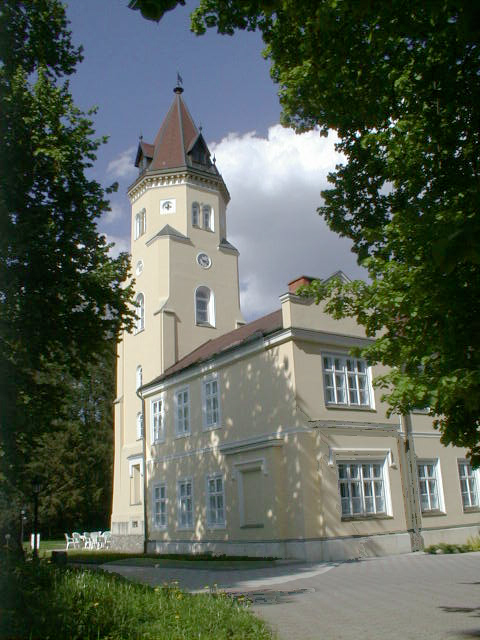 Our guests can enjoy at the same time the silence, calm and the not everyday romanticism of the Arboretum and the experience of a spa supplied by our own well. The latter can be found in Hotel Zsuzsanna, 1 minute's walk from the castle.
Standard rooms: 28-44 square meter,
Superior: 55-60 square meter,
In total: 12 rooms.
The Castle Hotel
Our castle is the sight of Szeleste, which can be found a few minuntes' drive away from Sárvár and Bük, on the outskirt of the friendly village in Vas county, surrounded by a fairylike 13-hectare Arboretum. Szeleste lies in the subregion of Sárvár, along the main road nr. 86, 20 kilometers from Szombathely.
Building of the castle was begun in 1855, eventually the work was finished by Andor Festetich, who had owned the building and the belonging land from 1872. The huge Arboretum also binds to his name where Festetich collected more than 500 kinds of plant peculiarities and evolved the construction of terraces surrounding the castle. In 1910 baron Mihály Baich became the new owner who led off a purposeful landscape architecture, he built the serpentine leading to the castle and created the present appearance of the Arboretum.
The majority of the castle building was diminished by a fire in the '50s, only the main walls remained unijured. The reconstruction started in 1990 and during this work the old athmosphere of the more than 150-year old monument was preserved successfully but at the same time the services of the hotel fully satisfy the needs of today's modern life.